Nov 25
When I went to Edinburgh Uni I fell in love with the great chieftain o' the pudding race. On hearing that Mac and Wild have opened a new restaurant near Liverpool Street I had to go check it out, the chieftain commanded it. As you may have guessed, Mac and Wild specialise in Scottish fare and if you are into whisky, this new offering has a specialist whisky bar too. I'm not there on the whisky just yet, a bit too burny for my taste but I'm all about the Scottish food, and no, it's not just deep-fried Mars bars.
Of course the first thing we ordered were the haggis pops, little deep fried balls of lightly spiced haggis served with a rich whiskey sauce – probably the most stereotypical Scottish food imaginable and an absolutely cracking start to the meal. The venison terrine was next up, soft sumptuous meat scattered with crunchy pistachios, perfect for spreading over bread and smothering with chutney.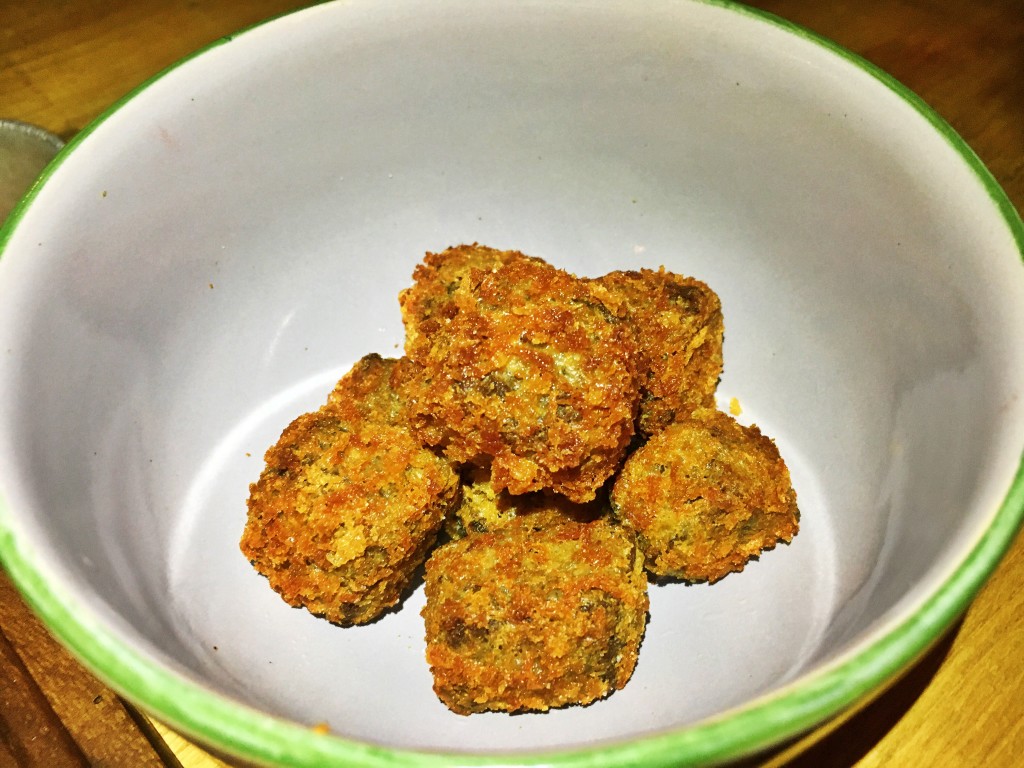 Mac and Wild boast that all of their venison is wild, and as a great believer in well sourced ingredients taking food to the next level, the offering of a venison chateaubriand was pretty irresistible. The waiter came over and informed us that the meat needed 10 minutes of resting which only gave me even greater expectations for the dish, being well sourced and well treated. My god it was tender, like butter. No steak knives needed here! A real treat to share for those of us who are proper carnivores. With the venison came some of the best mash I have ever eaten. Technically, I'm not sure it could be called mash because of the amount of delicious, delicious butter it was combined with..mmm! Haggis mac n' cheese was also a winner, of course it was. Cheesy mac, lightly spiced haggis with a crispy breadcrumb topping. The winter slaw provided crunchy light relief and balance between mouthfuls.
If that wasn't enough to get you itching to go, this will. The Burger of the Year 2016 award goes to Mac and Wild for the veni-moo burger. Beef patty, venison patty, cheese, béarnaise & caramelised onions with candied bacon. Bloody hell it was fantastic! Please go and try it, it's only a tenner and will make your life better.
Overall, you have to go and check this place out. Starters average about £6 and mains range from £10 for the burger to £12/100g for the chateaubriand, so it caters to all budgets. Go eat that burger!!!!!
8.5/10