Aug 21
Thailand has some of the most beautiful food in the world. Celebrated for its incredible fresh flavours and the most amazing ingredients to play with, it's a cook's dream. I was lucky enough to visit in 2008 and had the best time eating and getting very sun-burnt! I had been reliably informed that J. K. Rowling really rated a Thai restaurant in Belgravia called Mango Tree. So, of course, my hopes were high. Surely she couldn't be wrong?!
Aggressively hungry, I headed in prepared to pig . The restaurant is open and contemporary and hosted a mix of dates, families and larger groups. Greeted with a wealth of dish choices and on the edge of "hanger", the waitress kindly recommended a few items and I was ready to roll!
First-up came a little amuse bouche of apple and strawberry salad with a zingy fresh dressing, punchy with salt to work against the sweetness of the fruit. A lovely little opener. Then the first of the starters arrived; the Dim Sum Platter. It included a prawn dumpling with white truffle oil, lobster and coriander dumpling and a Chilean sea bass gold leaf dumpling. Not only did these look stunning in their steaming bamboo basket but they were beautifully tasty; simplicity at its finest. Alongside this came tempura soft-shell crab with a mango salad and citrus soy sauce. Again, by relying on the quality of its ingredients and cooked simply, it was another sure winner. Crisp-coated buttery crab with fresh mango salad to cut through, my taste buds were tantalisingly set up for the dishes yet to come.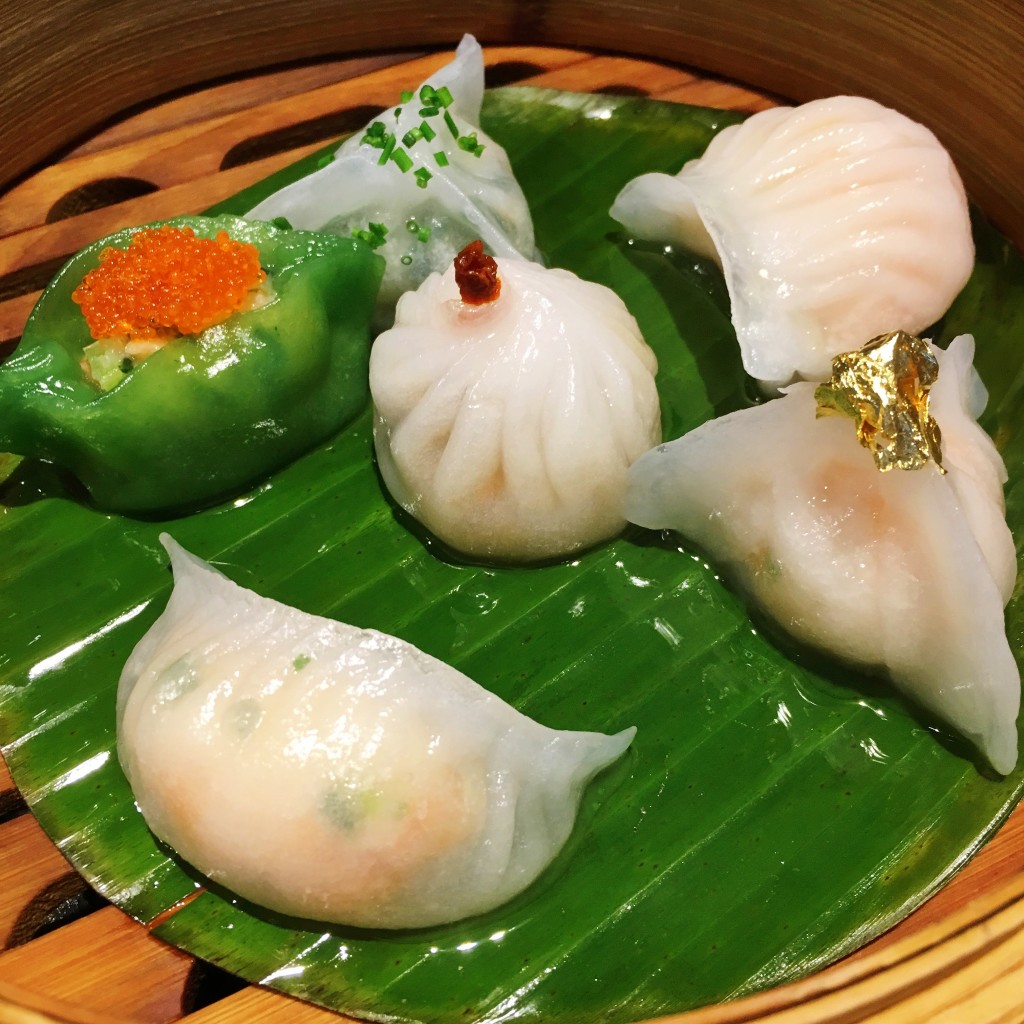 The first to arrive was the Weeping Tiger, which has to be the coolest name for a dish. Grilled Wagyu steak marinated in Thai dressing and served with a beautiful som tum salad (papaya, green bean, tomato with a tamarind, chilli and fish sauce dressing). The first forkful of steak induced an eye rolling moment as it really did almost melt in the mouth. The high quality Wagyu steak and its delicious fat content meant there was an incredible buttery texture. With this came Moo Nam Pueng; crispy deep-fried pork belly tossed with spring onion, garlic and chilli. My lord, this was good! Crisp, rich and absolutely packed with all the flavours you could possibly want, with a sauce that is just made for mopping up with coconut rice.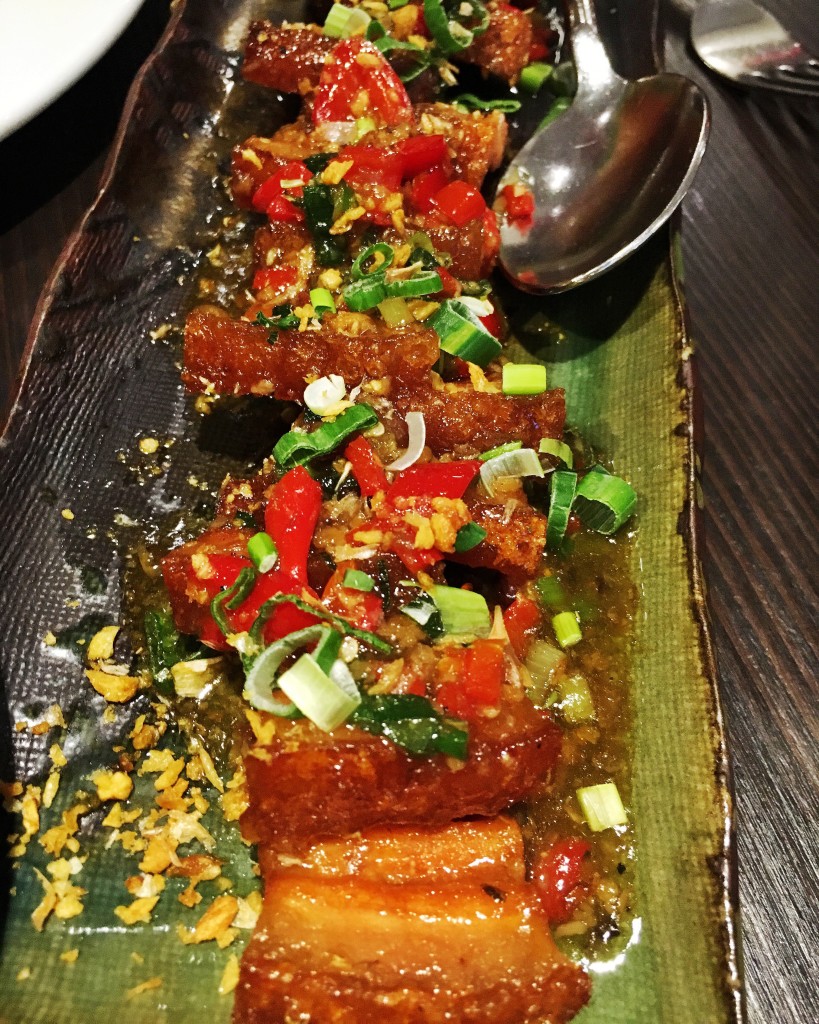 I left feeling very content, so much so that I started to fall asleep on the tube journey home. Mango Tree relies on the quality of its ingredients, simplicity of cooking and the clever balance of sweet/savoury flavours typical of Thai cooking. Prices range quite heftily from £8-£17 for starters and roughly £16-£58 for mains. One thing's for sure though, no matter how much you spend, you are in for a tasty treat. So, J. K. Rowling, it turns out you've got it right yet again…
http://www.mangotree.org.uk