Brother Marcus Review
Oct 22
The London food scene is constantly shifting and expanding to fresh neighbourhoods. Recently, Balham has benefited from this boom with the revamp of Hildreth St Market, becoming a food & drink destination with the likes of Milk and Brickwood – and also with new outposts of the chains Bodeans and Franco Manca.
One of the latest to enter the area is Brother Marcus, opened six months ago by three talented school pals. They initially focused on serving up a cracking brunch with all the usual suspects putting on a great show – plus a few witty additions such as the "Sugar Daddy" – aka; cinnamon French toast, berries, maple syrup & mascarpone.
Since their brunch has been going down such a storm, the lads have decided to open in the evenings, so since I live in the area I thought I'd better go and check it out.
The restaurant itself is pretty cool and casual which is also reflected in the menu. I think it's safe to say that this is based on the "manwhich" idea. Big stuffed sandwiches full to the brim with flavour. The boys have let their personality shine through, naming them imaginatively; Shroom of Doom", "The Pollocks", "Notorious P.I.G" and "The Salty Wench". These definitely put a smile on my face, though I'm not quite sure about the last one… it doesn't quite conjure the best of images!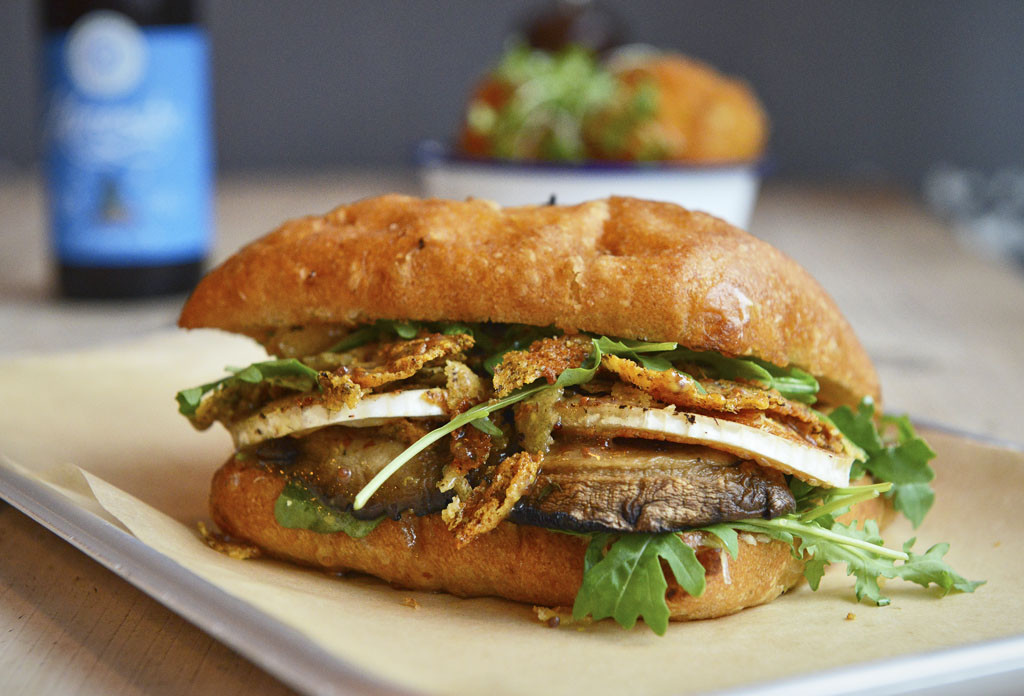 I went for the Shroom of Doom and the Notorious P.I.G. The former was a beautiful combination of mushroom, goat's cheese and rocket with a honey mustard dressing. Having made countless vegetarian sandwiches in my time, for both my Eat Vegetarian cookbook and my veggie sisters, I can tell you that this was a cracker. Even a committed carnivore like me was really content with this. Moreover, the Notorious P.I.G. wasn't just another pulled-pork sandwich. It was a well thought-out combination of tender pork, crunchy apple, lime yoghurt with a fresh zesty sauce. I obviously had to try some sides too so ordered some Mac & Cheese balls – delicious – and some Sweet Potato Fries with Aioli, which were some of the best I have ever eaten.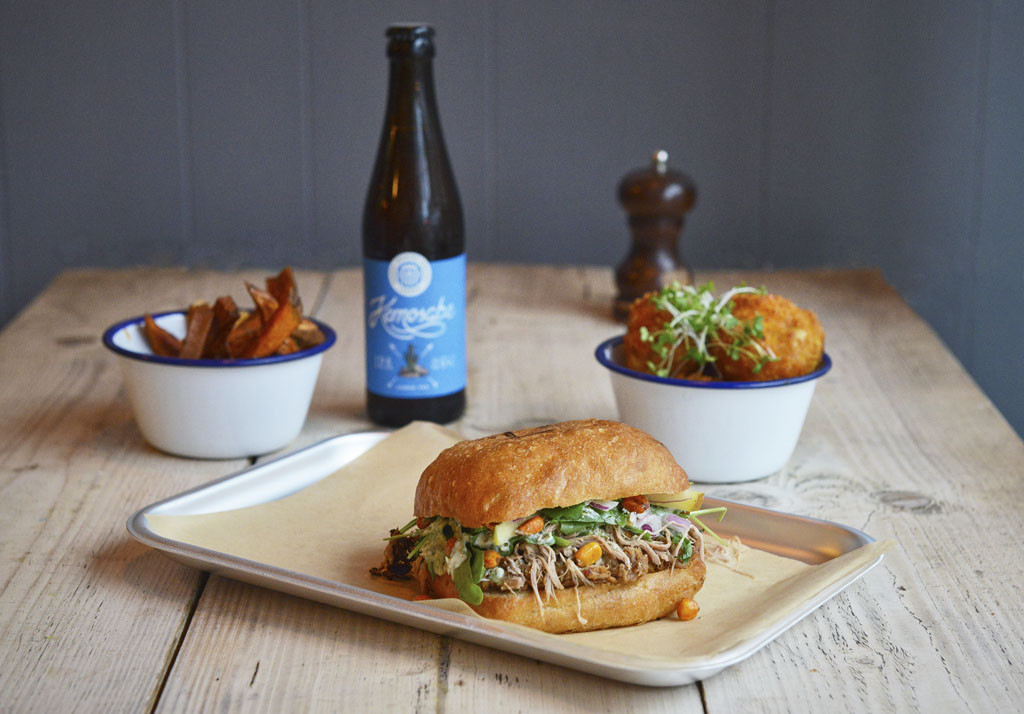 The dessert was Divine Chocolate Mousse Cake which was created in collaboration with Divine Chocolate for chocolate week…and let me tell you, it sure was (divine). Super-rich and packed with pure chocolatey goodness, it's the kind of pudding I certainly go for.
The food was great and it's somewhere I'd recommend if you want a very reasonable (£8-£9 per sandwich) hearty meal with your mates. For couples, it might be a good idea to wait until you are really comfortable each other before smearing your face with the contents of these tasty sandwiches. This is delicious food that doesn't take itself too seriously and if you are a fan of a proper sandwich you should certainly check this one out.
7/10